The Claremont Colleges Scuba Program
The Claremont College Scuba Program has been part of Scuba Schools of America & Swim for over 30 years.
We take great pride in providing a reasonably price, high-quality scuba program for the Claremont Colleges, located in Claremont California.
Claremont McKenna, Pomona College, Pitzer College, Scripps College, and Harvey Mudd College.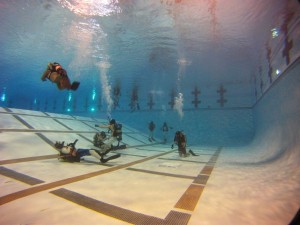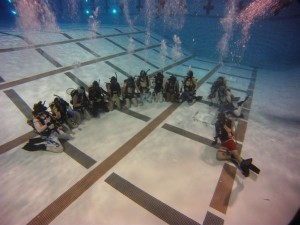 Your tuition is paid directly to the colleges. This tuition includes all classroom, all pool sessions, and all open waters that are done on the
beach. Most students elect to go on the boat dives as they are much more enjoyable and offer a better educational experience than the beach
dives do.  It will be up to the student to decide what path they want to take. Your tuition also includes your SSI Educational Tools and Log Book.
SSA provides all of your training equipment in the pool, with the exception of your personal snorkeling equipment and mouthpieces.  You need
your own mask, fins, snorkel, boots, gloves, equipment bag, hood, and mouthpieces.  We have secured over $855 worth of high quality equipment
for you at a low cost of $355!!
We can even help with transportation….BTW all training equipment is provided free for you to use in our on site heated pool facility!!
Once you are ready to dive your rentals only cost $10 a day when you are enrolled at the Claremont Colleges and have gone through your SSI classes
with SSA.
We recommend that before you start your first class at the colleges, call the store and schedule a time to go through your program completely with
your instructors. They can also do a personal equipment fitting at that time and if you wish, you can try out your new equipment in the pool to make
sure everything fits properly.