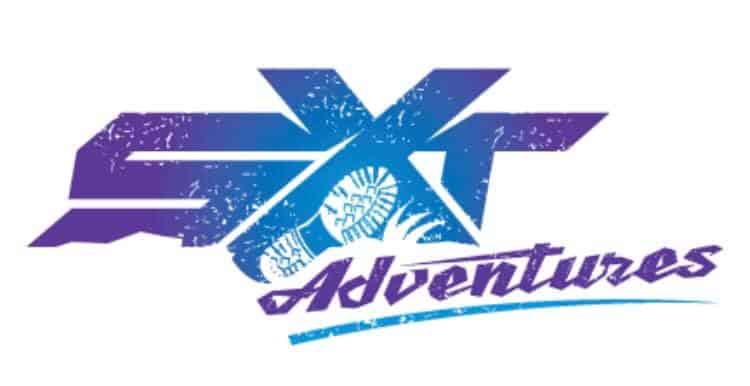 We Want to AMAZE you!
Go where you have only dreamed of going. A dive excursion sponsored by SXT Adventures, is a journey to a new world filled with beautiful and mysterious sights, surrounded by a kaleidoscope of colorful creatures and fishes! You will swim through crystal clear waters and drift along and above vibrant coral reefs. You can dive into life at it's fullest when you travel with SXT Adventures! SXT Adventures in our in-house licensed and bonded travel agency.  When you want the very best customer service for your travel needs, allow SXT Adventures to handle every detail.
Our guests love our underwater adventures but most of all, they rave about the total experience. Our dive travel experts go above and beyond to make certain that you have the time of your life. Our staff will work hard on your trip to accommodate your desires and provide the unexpected extras that are sure to thrill even the most seasoned traveler.
We work with the best travel providers and resorts in the industry, the ones who understand quality service and the value of a repeat customer. Excellence doesn't always have to mean high price. We find the true values and our travel partners are willing to make a trip feature rich at a reasonable price. Join us for your first, or your next, dive vacation and prepare to be AMAZED!
Contact Niki@scubaxtravel.com
Great White Shark Diving September 2020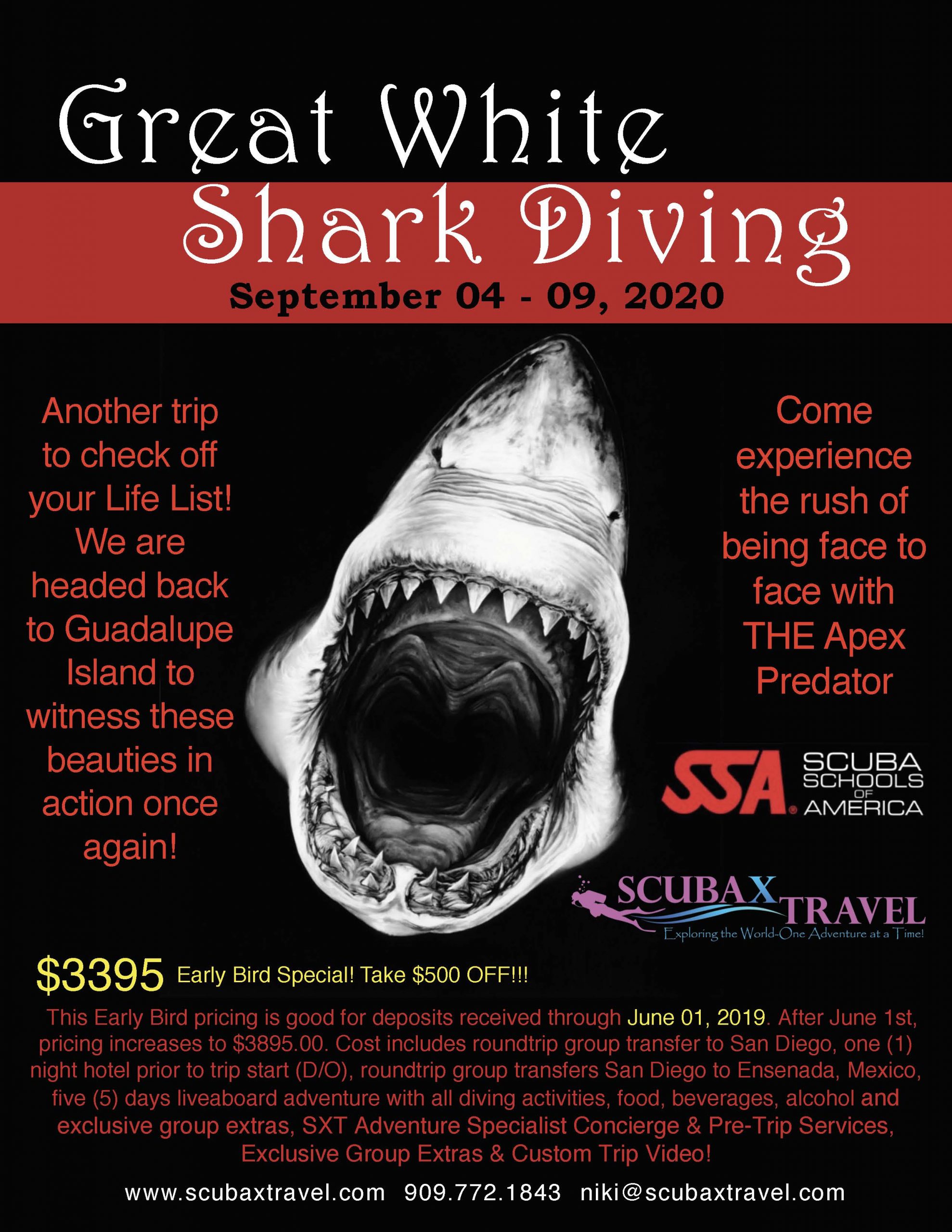 Saba December 2020 thru January 2021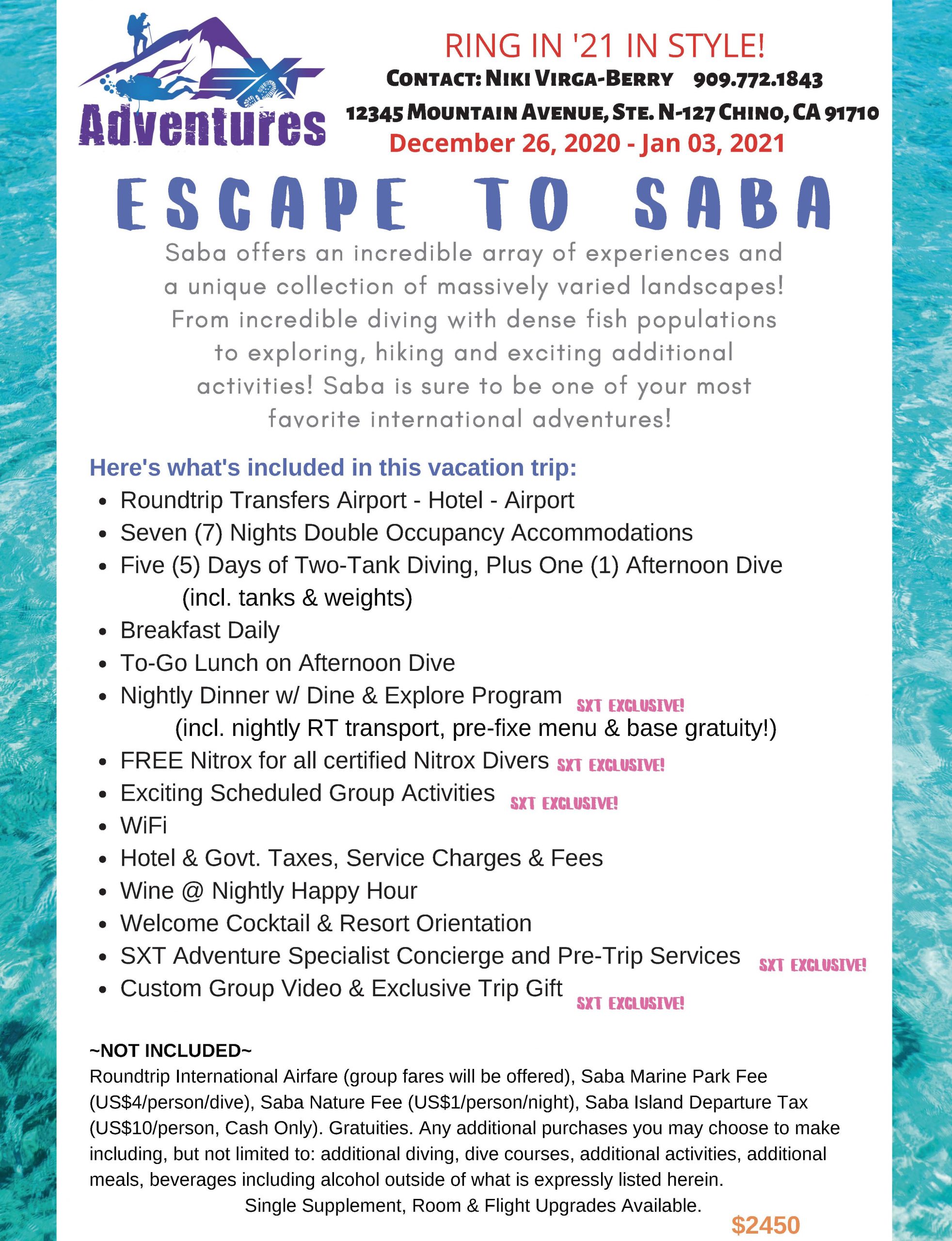 Grand Cayman Island April 21-May 1 2021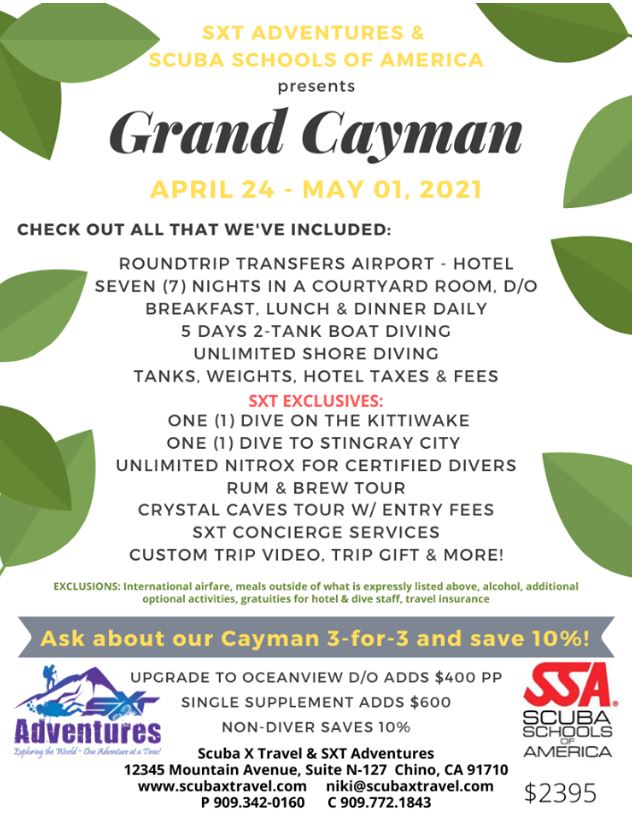 Raja Ampat March 2022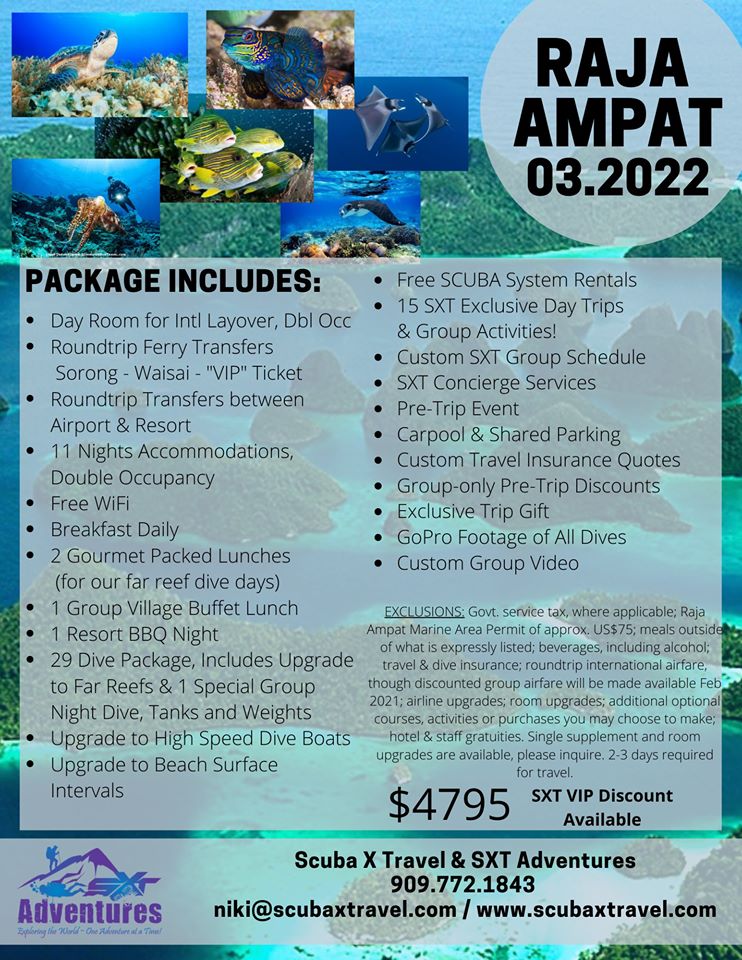 Socorro Vortex Executive SOLD OUT! Febrary 2021. We can add another week!