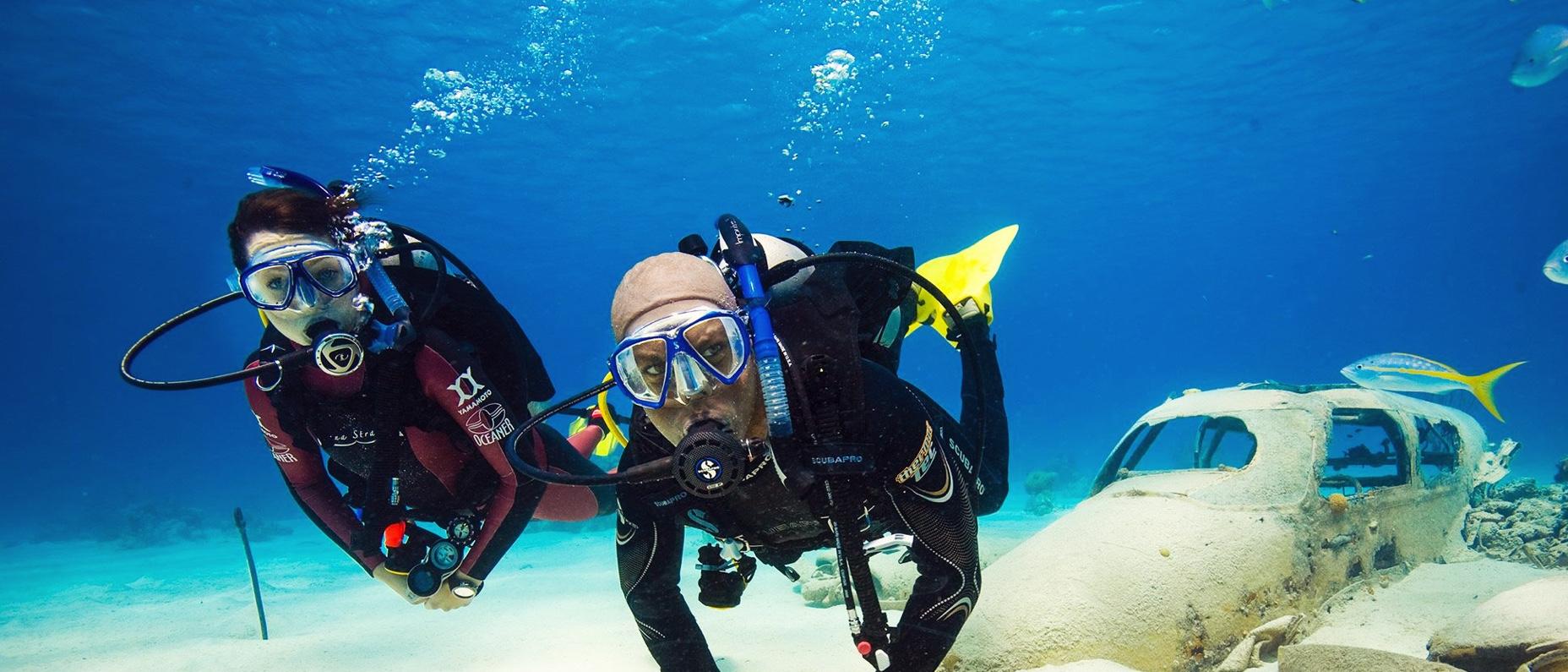 Try SCUBA is your chance to get wet and experience what scuba diving is all about. Signing up for a Try SCUBA is a great way to decide whether getting a scuba diving certification is right for you. We know that once you come in and try it, you'll love it!
You will spend approximately 2 hours with a certified Scuba Schools Internation Dive Professional during your Try SCUBA experience. Best of all…it's always FREE!! We have our own on-site heated aquatic simulator….the pool.
The first phase of your Try SCUBA will be an orientation in our state-of-the-art instructional classrooms where your Scuba Professional will teach you the basics of breathing underwater, the equipment needed, what you can expect to see, hear and feel as you decend into the realm of Posiden, Nemo and Cousteau.
Then it's off to Scuba Schools of America & Swim's heated aquatic simulator where you'll don your own personally fitted Total Dive System and experience your first breaths underwater.
All you need is a swimsuit, towel and a great attitude! Download our Try SCUBA FAQ and Registration form below. Complete the Registration form and get it back to us and we will call you to schedule your Try SCUBA Adventure! Or you can call us at ((909)621-4171 anytime for more information!